Parents often take comfort in knowing the expense of diapers and training pants typically doesn't last more than two or three years. When a child reaches the "potty-training milestone," that diaper money frees up some of the budget for other resourcess.
However, when a child with special needs or developmental delays struggles with incontinence, the cost of diapers and trainers can extend into the preschool years – and sometimes, depending on the medical condition, is a permanent fixture in the budget. Unfortunately, as a child ages, expenses like preschool, after-school care, larger clothing sizes, and more pricey toys start to strain the budget, as well. On top of that, medical bills for a child with a developmental delay or health condition begin to add up.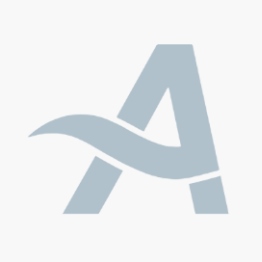 Medicaid and Reimbursement for Diapers and Trainers
The good news is that some brands of diapers are actually eligible for reimbursement through Medicaid.
The Early and Periodic Screening, Diagnosis, and Treatment (EPSDT) is a package of services in each state's Medicaid plan, provided to each enrolled child from birth through age 21. This means children enrolled in Medicaid may be qualified to have the cost of diapers reimbursed.
The EPSDT states that diapers and trainers are reimbursed only for the treatment of diagnosed medical conditions. In other words, diapers will only be prescribed when the child has a medical reason for his or her incontinence.
Is My Child Eligible to have Diapers and Trainers Reimbursed through Medicaid?
Children under three qualify
Alabama
Alaska
Arizona
Arkansas
Colorado*
Connecticut
Hawaii
Indiana
Iowa
Kentucky
Massachusetts
Michigan
Maryland*
Mississippi
Montana
Nebraska
New Mexico
New York
North Carolina
Ohio
Oregon
Pennsylvania
Rhode Island
Tennessee
Vermont*
Virginia
Washington
West Virginia
Wyoming
Children under four qualify
Delaware
Florida
Georgia
Idaho
Illinois
Louisiana
Minnesota*
Missouri
Nevada
North Dakoda
Oklahoma
South Carolina
Texas
Wisconsin
Children under five qualify
*States with special requirements
Colorado: If enrolled in the Denver Health Medicaid Choice, a two-month supply is provided at birth, with additional diapers provided throughout the first 15th months if/when mothers go for doctor visits
District of Columbia: No age restriction; subject to medical necessity
Maryland: Under 3 if medically necessary
Minnesota: Under 4 years old with diagnosis of excessive urine or fecal output requiring more than 10 diapers per day
New Hampshire: Not specified
New Jersey: Varies by Medicaid HMO
South Dakota: 2 ½ years old
Utah: Appears to be no age limit, but the request must be due to a disability
Vermont: At birth for diapers in excess of 150/month
Beginning the Process of Seeking Reimbursement for Diapers or Trainers
The first step is typically to obtain a detailed prescription or letter of medical necessity from your child's doctor. You can use this letter to ask for approval from your child's local Medicaid office.
Please note that simply stating your child's need is not enough – for eligibility, you must have a medical diagnosis and document from a doctor.
Contacting a Home Health Vendor or Pharmacy
In many states the only way to receive reimbursement for your diapers, trainers, and medical supplies is by ordering through an approved home health vendor or pharmacy.
The Benefits of Medicaid Reimbursement and Vendors
While the process of gaining eligibility and selecting a vendor may sound overwhelming, don't be daunted. Once you're set up in the system, there are many benefits to this system:
A vendor can deliver medical supplies directly to your front door.
The medical supplies, diapers, and trainers can arrive in unmarked boxes for your privacy.
The reimbursement may cover a large percent, if not all, of your diapers and trainers.
This essentially means the supplies you need will arrive at your front door, at very low, or no, cost.
We offer an easy tool for finding a vendor in your area, and Comfees® diapers are all eligible for reimbursement.
Comfees® Cares about Families with Children with Developmental Delays
From sponsoring great non-profit organizations like the National Autism Society, to providing donated diapers and supplies to families in need, one of the core values of Comfees® is taking care of these families who face unique challenges due to medical conditions. We'll deliver straight to your door, and all our products are eligible for Medicaid Reimbursement. Explore our vendor finder today, or give us a call, and let us help make your life a little easier.