Baby Safety At Home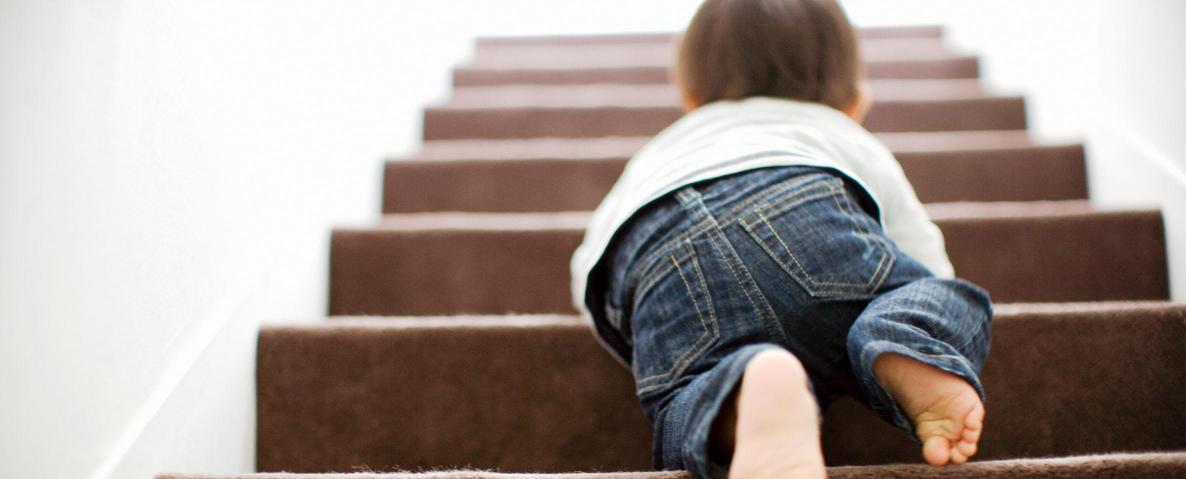 Once you become a parent, your child's safety becomes one of your top priorities. Searching for the best baby-proof products for your home can be overwhelming. Online research, product reviews, and conversations with friends can help narrow your search on finding the best products to help you ensure your child's safety at home.
As your child grows, they become more active and mobile, from rolling to crawling to walking. Once they become more mobile, it's time to start implementing baby-proofing products/tactics around the house. Here are key areas you can start with when baby-proofing your home:
Nursery
Use wall straps to secure furniture, to prevent it from falling forward
Tie up window blind cords, so they are out of reach
Utilize the safety strap on the changing table, so your child is secure as you change their diaper
Electrical Outlets and Cords
Cover unused outlets with plastic safety plugs
Keep electrical cords safely stored behind furniture, so they are not easy to grab
Around the House
Install cabinet locks in your kitchen and bathrooms to prevent your child from getting into cabinets/drawers
Put up baby gates at the top and bottom of staircases to prevent falls
Affix corner protectors to any sharp edges such as fireplaces, tables, etc.
Cover floor vents to prevent burns
Keep household plants off the floor and out of reach
There are many different baby-proofing tasks/items that you can implement around your home as your child becomes more mobile. The more safety elements you can incorporate in your home, the better it is for you and your child.